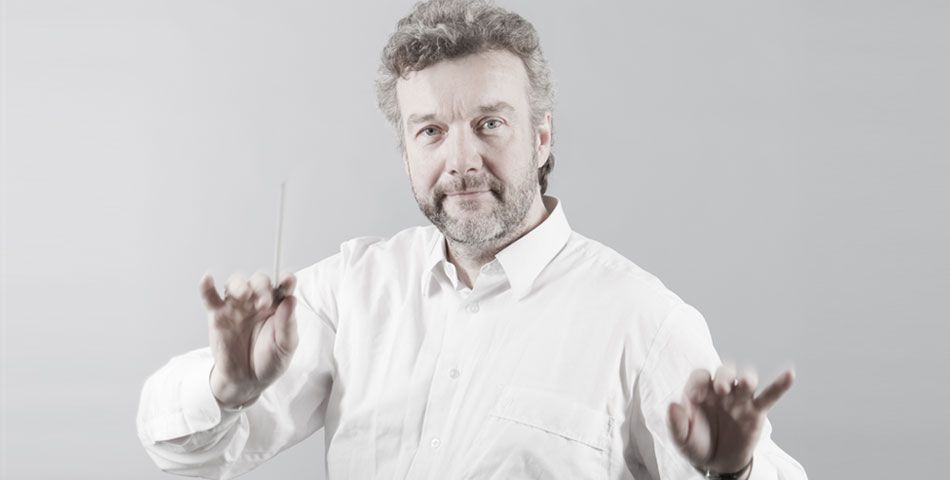 Photo credit : Ludwig Olah
Territories : France + Monaco
Upcoming concerts
26/11/2022
- Nürnberg/Staatstheater – TURING de Anno Schreier - Création - Régie Jens Daniel Herzog
30/11/2022
- Nürnberg/Staatstheater – TURING de Anno Schreier - Création - Régie Jens Daniel Herzog
08/12/2022
- Nürnberg / Hochschule / Sachs-Chor – Concert Ravel – Franck
11/12/2022
- Nürnberg/Staatstheater – TURING de Anno Schreier - Création - Régie Jens Daniel Herzog
27/12/2022
- Nürnberg/Staatstheater – TURING de Anno Schreier - Création - Régie Jens Daniel Herzog
15/01/2023
- Nürnberg/Staatstheater – TURING de Anno Schreier - Création - Régie Jens Daniel Herzog
31/01/2023
- Nürnberg/Staatstheater – TURING de Anno Schreier - Création - Régie Jens Daniel Herzog
05/02/2023
- Nürnberg/Staatstheater – TURING de Anno Schreier - Création - Régie Jens Daniel Herzog
12/02/2023
- Nürnberg/Staatstheater – TURING de Anno Schreier - Création - Régie Jens Daniel Herzog
18/03/2023
- Nürnberg/Staatstheater – CARMEN
21/03/2023
- Nürnberg/Staatstheater – CARMEN
01/04/2023
- Nürnberg/Staatstheater – CARMEN
06/04/2023
- Nürnberg/Staatstheater – CARMEN
09/04/2023
- Nürnberg/Staatstheater – CARMEN
23/04/2023
- Nürnberg/Hochschule – Mahler Das Klagende Lied/Mozart c-moll Messe
30/04/2023
- (mat) - Nürnberg/Staatstheater – LES NOCES DE FIGARO
08/05/2023
- Nürnberg/Staatstheater – CARMEN
03/06/2023
- Nürnberg/Staatstheater – CENERENTOLA – Nouvelle production - Régie Jan Philipp Gloger
05/06/2023
- Nürnberg/Staatstheater – LES NOCES DE FIGARO
12/06/2023
- Nürnberg/Staatstheater – CENERENTOLA – Nouvelle production - Régie Jan Philipp Gloger
17/06/2023
- Nürnberg/Staatstheater – CENERENTOLA – Nouvelle production - Régie Jan Philipp Gloger
25/06/2023
- (mat) - Nürnberg/Staatstheater – LES NOCES DE FIGARO
01/07/2023
- Nürnberg/Staatstheater – CENERENTOLA – Nouvelle production - Régie Jan Philipp Gloger
03/07/2023
- Nürnberg/Staatstheater – CENERENTOLA – Nouvelle production - Régie Jan Philipp Gloger
07/07/2023
- Nürnberg/Staatstheater – LES NOCES DE FIGARO
09/07/2023
- Nürnberg/Hochschule – Sachs-Chor – Carl Orff De temporum fine comoedia, Mendelssohn Sommernachtstraum
15/07/2023
- Nürnberg/Hochschule – Sachs-Chor – Carl Orff De temporum fine comoedia, Mendelssohn Sommernachtstraum
16/07/2023
- Erlangen/Fränkischer Sommer – Hochschulkonzert – Mendelssohn Sommernachtstraum
18/07/2023
- Nürnberg/Staatstheater – LES NOCES DE FIGARO
23/07/2023
- Nürnberg/Staatstheater – CENERENTOLA – Nouvelle production - Régie Jan Philipp Gloger
Biography of conductor Guido Johannes Rumstadt
Guido Johannes Rumstadt is a symphonic, operatic, and choral conductor from Heidelberg, Germany.
Rumstadt completed his studies at the conservatories of Karlsruhe, Hamburg and Salzburg, working with renowned pedagogues like Wilhelm Brückner-Rüggeberg , Klauspeter Seibel and Christoph von Dohnany. In his early twenties, he began working as Solorepetitor in Mainz. Soon thereafter, he took on Kapellmeister posts in Karlsruhe and Wiesbaden.
In 1983 Rumstadt founded the Schloßfestspiele Zwingenberg, where he encouraged the rediscovery of rarely performed operas next to high-level execution of standard repertoire masterpieces. To this day, the festival continues to bring Romantic opera to a broad audience in a unique venue. Guido Johannes Rumstadt led the endeavor as Music Director and Intendant until 2001, when he passed on those duties in order to better pursue his other international engagements.
From 1993 until 1998 Rumstadt was 1st Kapellmeister with Sylvain Cambreling at Frankfurt am Main Opera. For the following 6 years, he held the position of Generalmusikdirektor at the Opera in Regensburg. During this time, he also greatly expanded his concert repertoire.
Since 2007 Guido Johannes Rumstadt works as 1st Kapellmeister at the State Opera in Nuremberg. He has led countless performances to critical acclaim, premiering new productions of Verdi's »Otello«and »Il Trovatore«, Meyerbeer's »Huguenots«, and Halévy's »La Juive«, among many others. He has also conducted big German repertoire pieces like Strauss' »Elektra« and Wagner's »Meistersinger of Nuremberg«, »Tristan & Isolde«, and »Ring des Nibelungen«.
In 2009 Rumstadt was given the Professorship for Orchestral Conducting at the Musikhochschule in Nuremberg. Since 2014 he has also held the position of Artistic Director to one of Bavaria's largest choral ensembles, the Hans Sachs Choir, with which he regularly performs oratorios, masses, and concert repertoire in collaboration with the region's leading orchestras and venues. Following a succesful series of concerts in China, Rumstadt was honoured with a guest-professorship at the National Conservatory of Beijing, beginning in may 2016.
As a guest conductor, Guido Johannes Rumstadt has appeared at some of the greatest music institutions in the world. Past contracts include engagements at Theatre La Monnaie in Brussels, English National Opera, Opera North in Leeds, the festivals of Buxton and Wexford, Reis Opera Netherlands, Opera de Nice, the Grand Theatre in Geneva, Opera de Tours et de Rouen, and a long and fruitful collaboration with the Opera in Nantes, France. He has conducted at the Norske Opera in Oslo, the Deutsche Oper Berlin, Opera of Cologne, Rheinoper in Düsseldorf, Staatsoper in Hannover, and many others. In the United States, he appeared at New York City Opera for productions of Verdi's »Rigoletto« and Puccini's »Madame Butterfly«, Minnesota Opera for Mozart's »Magic Flute« and Wagner's »Flying Dutchman«, and Seattle Opera for Wagner's complete Ring cycle. Additionally, he has performed at the Glimmerglass and Wolftrap festivals. His talent for languages and experience in many disciplines of music continue to bring variety to a busy schedule that spans across several continents in a given year. He has worked with international stars like Rudolf Buchbinder, Leonidas Kavakos, Yuliana Avdeeva, Oxana Yablonskaya, Sarah Connolly, Marlis Petersen, Anja Silja , Bryn Terfel and Greer Grimsley.
Guido Johannes Rumstadt lives in Germany with his wife Eva and their four children. He enjoys traveling, and distributes his time between performing, teaching, and arts administration.