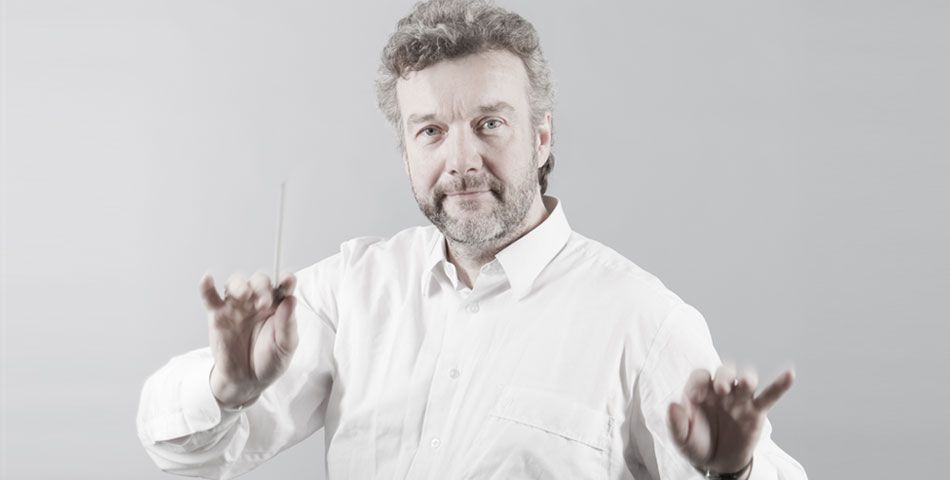 Photo credit : Ludwig Olah
Territories : France + Monaco
Upcoming concerts
01/07/2017
- Bach Matthäus Passion - St Lorenz - LorenzKirche Nürnberg
05/07/2017
- Bach Matthäus Passion - St Lorenz - LorenzKirche Nürnberg
17/07/2017
- Attila - Staatstheater Nürnberg
19/07/2017
- Attila - Staatstheater Nürnberg
05/11/2017
- Die lustige Witwe - Staatstheater Nürnberg
07/11/2017
- Die lustige Witwe - Staatstheater Nürnberg
12/11/2017
- Die lustige Witwe - Staatstheater Nürnberg
24/11/2017
- Die Zauberflöte - Staatstheater Nürnberg
01/12/2017
- Die Zauberflöte - Staatstheater Nürnberg
03/12/2017
- Die Zauberflöte - Staatstheater Nürnberg
09/12/2017
- Goyo Montero - Dürer's Dog (Ballet) - Staatstheater Nürnberg
20/12/2017
- Goyo Montero - Dürer's Dog (Ballet) - Staatstheater Nürnberg
25/12/2017
- Goyo Montero - Dürer's Dog (Ballet) - Staatstheater Nürnberg
27/12/2017
- Goyo Montero - Dürer's Dog (Ballet) - Staatstheater Nürnberg
30/12/2017
- Die lustige Witwe - Staatstheater Nürnberg
08/01/2018
- Die lustige Witwe - Staatstheater Nürnberg
14/01/2018
- Otello - Staatstheater Nürnberg
20/01/2018
- Goyo Montero - Dürer's Dog (Ballet) - Staatstheater Nürnberg
21/01/2018
- Otello - Staatstheater Nürnberg
23/01/2018
- Die Zauberflöte - Staatstheater Nürnberg
26/01/2018
- Die lustige Witwe - Staatstheater Nürnberg
28/01/2018
- Goyo Montero - Dürer's Dog (Ballet) - Staatstheater Nürnberg
31/01/2018
- Goyo Montero - Dürer's Dog (Ballet) - Staatstheater Nürnberg
09/02/2018
- Goyo Montero - Dürer's Dog (Ballet) - Staatstheater Nürnberg
10/02/2018
- Otello - Staatstheater Nürnberg
23/02/2018
- Otello - Staatstheater Nürnberg
24/02/2018
- Die lustige Witwe - Staatstheater Nürnberg
15/04/2018
- La Traviata - Staatstheater Nürnberg
12/05/2018
- La Traviata - Staatstheater Nürnberg
Biography of conductor Guido Johannes Rumstadt
Guido Johannes Rumstadt was born in Heidelberg and after studies in Karlsruhe, Hamburg and Salzburg, he enjoyed a typical German career starting as Solorepetitor in Mainz, followed by Kapellmeister-positions in Karlsruhe and Wiesbaden.
1983 Guido Rumstadt founded the Schlossfestspiele Zwingenberg and kept the position of Artistic Director there until 2001; During his tenure there, he regularly conducts rarities such as Der Jakobiner by Dvorak, Abu Hassan by Weber, The Pilgrims from Mecca by Gluck etc…
1993 he was appointed 1. Kapellmeister with Sylvain Cambreling at Opera Frankfurt/Main and remained there 5 years…
From 1998 to 2004, he takes up the position of GMD in Regensburg.
Productions he conducted there include works of the repertory such as Les Contes d'Hoffmann, Entführung aus dem Serail, Madama Butterfly, Salomé, La Traviata, Ariadne auf Naxos , Der Rosenkavalier, Werther, but also several contemporary creations ("Joseph Süss", "Scherz, Satire, irony und tiefere Bedeutung" of Detlev Glanert) and also forgotten works (creation of Walter Braunfels "Der Traum eibn Leben").
2001, he was nominated conductor of the year by Opernwelt Magazine.
Sought after as an opera conductor, Guido Rumstadt appeared in many important Opera houses such as the English National Opera, den Norske Opera Oslo, the Nationale Reisopera,; He makes a highly acclaimed American debut of Madama Butterfly at the New York City Opera. Other performances brought him to the Minnesota Opera, as well as to Seattle, at La Monnaie in Brussels , in Cologne, at the Deutsche Oper in Berlin, etc…
His breadth of musical experience includes not only opera but also ballet and symphonic repertoire and he works regularly in the orchestral field conducting the Hamburg Symphony, Philharmonic Orchestra of Essen, Heidelberger Philharmoniker, Orchestre Philharmonique de Nice, Orchestre National des Pays de la Loire, Orchestre National de Belgique; In the UK he conducts the Ullster Orchestra in Belfast and the Hallé Orchestra at Manchester's Bridgewater Hall...
Guido Rumstadt's successes in recent seasons include a debut with Opera Ireland (A Florentine tragedy and Gianni Schicchi), Elektra at Angers Nantes Opera, The cunning little Vixen at the Grand Théâtre de Genève, Hänsel und Gretel at the Nationale Reisopera.
During the 2007/2008 season Guido Rumstadt began his tenure as Principal Conductor of the Staatstheater Nürnberg and in 2009 he was appointed in addition as Ordentlicher Professor for conducting at the Musikhochschule Nürnberg.