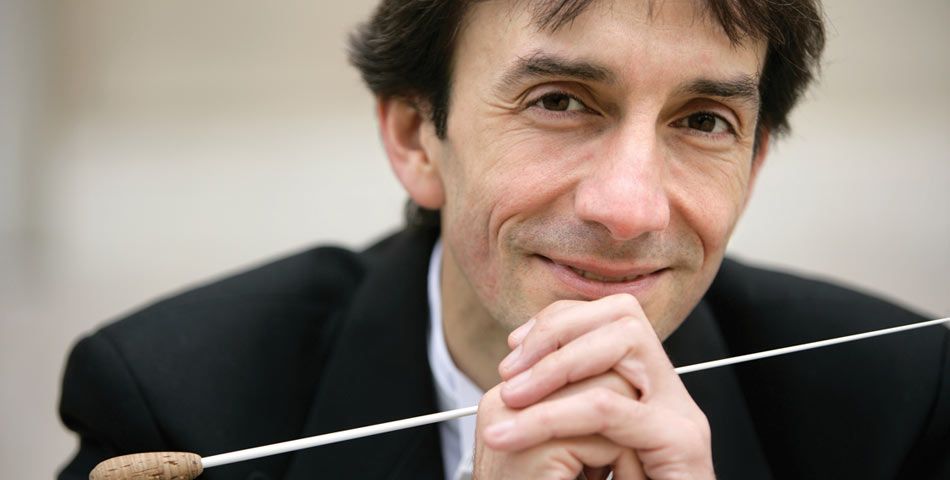 Photo credit : Clay McLachlan / Claypix.com
Territories : General Management
Photos
Photo credit : Clay McLachlan / Claypix.com
Upcoming concerts
27/08/2019
- Cathedral of the Divine Saviour
Klaus Lang: Die Bärtige Frau (2010)
30/08/2019
- Triple Hall Karolina
Miroslav Srnka: Eighteen Agents (2012)
Matt Simon : Found Objects (2015)
19/03/2020
- Dresden/Deutsches Hygiene-Museum - Dresden Sinfonietta
Varèse: Déserts
Olbrisch: rewrite 114 (2017)
Olbrisch: ..suggests that something may be
Sol-i So: Création
30/08/2020
- NODO/NEW OPERA DAYS OSTRAVA - Ostrava/Jiří Myron Theatre
Richard Ayres: N° 50 (The Garden) - Mise en scène : Jiří Nekvasil
Joshua Bloom basse – Ostravská banda
14/01/2021
- Dresden/Deutsches Hygiene Museum
Dresden Sinfonietta
Learn more
Biography of conductor Bruno Ferrandis
Bruno Ferrandis is now awarded the title of Conductor Laureate of the Santa Rosa Symphony after twelve seasons as their Music Director.
Bruno Ferrandis began his tenure as music director and conductor of the Santa Rosa Symphony, CA in July 2006. Born in Algiers and raised in Nice, France, Ferrandis is a French citizen and a US Resident. He has conducted all over the world, and his breadth of musical experience includes not only symphony and opera, but also ballet, musical theater and cinema-accompanying music.
A graduate of the Guildhall School of Music and Drama in London, he received a master's degree in conducting from The Juilliard School with Sixten Ehrling and Jorge Mester. He was conductor of the Juilliard Pre-College Orchestra and Juilliard Opera Center. He is both a pianist and a string bass player. He was a "Seminar" participant in Tanglewood.
In 12/13 he was awarded an ASCAP AWARD "First place" For Adventurous Programming with SRS.
He also co-founded the New Music ensemble "Music Mobile" in New York City, and has recorded three compact discs with the Radio France Orchestra.
In May 2019 he returned as the SRS Laureate conductor with Alexander Toradze as soloist, and conducted several concerts for the Ostrava Festival in August. He will return there for an Opera production in June 2020, and is invited to conduct Samson and Delilah in season 21/22.
In June 2018 he conducted the rare Opera by Alois Haba "Thy Kingdom will come" and received an award for "Best Czech Production of the Season 17/18"
In September 2017 Ferrandis conducted four concerts for the "Ostrava Days Festival" and in October 2017 Ferrandis conducted a Rigoletto production at the Opera de Tours.
He has conducted Offenbach's Orpheus in the Underworld and Stravinsky's The Rake's Progress at the San Francisco Conservatory. Other guest appearances include: Coburg Orchestra Germany, the Honolulu Symphony, the Buffalo Philharmonic, the Marseille Opera Orchestra, the Charlotte Symphony (North Carolina) and the Bogotá Symphony Orchestra in Bogotá, Colombia.
In 2013 Ferrandis conducted the new version of Martin Matalon's composition to accompany the silent film classic Metropolis with the Atlanta Symphony; in 2014 he conducted a production of Die Fledermaus by Johann Strauss at the Opera de Nice in France. In January 2015, he returned to the Opera de Nice to conduct a full opera production of Benjamin Britten's Peter Grimes.
He has a large symphonic and ballet experience with orchestras in Europe, Asia and North America.
In 1997, he received a "Critic's Grand Prize" for his conducting of Wozzeck by Manfred Gurlitt.
In North America, Ferrandis has conducted major opera works at the Canadian Opera Company (Toronto) and served as Music Director of the Banff Art Center (Alberta) from 1991 to 2000. He conducted numerous concerts with the Aspen Festival Orchestras until 1994.
Ferrandis has worked closely with the following living composers: in the USA with George Tsontakis, Edward Campion; in Canada with Randolph Peters and Harry Sommers; in France and Europe with Martin Matalon, Mauricio Kagel, Ahmed Essyad, Claude Ballif, Yves Prin.
He has also collaborated with a wide variety of entertainment artists such as the actors and movie directors John Neville, Atom Egoyan, Colm Feore, Robert Lepage, François Girard, Stephen Wadsworth and choreographer Martha Clarke.
Ferrandis speaks his native French, as well as English, Italian, Spanish, German and Russian.
He has also studied Ancient Greek and Ancient Hebrew.