Photo credit : Bernard Martinez
Territories : General management
Photos
Photo credit : Bernard Martinez
Upcoming concerts
05/04/2018
- Baton-Rouge
Récital Chopin - Debussy - Messiaen - Saint-Saëns - Fauré - Ravel
06/04/2018
- Saint-Francisville
Récital Chopin - Debussy - Messiaen - Saint-Saëns - Fauré - Ravel
07/04/2018
- New Orleans
Récital Chopin - Debussy - Messiaen - Saint-Saëns - Fauré – Ravel
08/05/2018
- HOUSTON Rice University Duncan Hall
Schubert-Fauré-Ravel
13/05/2018
- Honolulu (HI)
Hawaii Symphony Orchestra
Schumann: Concerto pour piano en La mineur, Op. 54
Direction : Naoto Oromo
19/05/2018
- USA, Carmel (CA) - Monterey Symphony Orchestra
Liszt: Concerto pour piano n°2 en La majeur, S.125
Falla: Nuits dans les jardins d'Espagne
Direction : Max Bragado-Darman
20/05/2018
- USA, Carmel (CA) - Monterey Symphony Orchestra
Liszt: Concerto pour piano n°2 en La majeur, S.125
Falla: Nuits dans les jardins d'Espagne
Direction : Max Bragado-Darman
21/05/2018
- USA, Carmel (CA) - Monterey Symphony Orchestra
Liszt: Concerto pour piano n°2 en La majeur, S.125
Falla: Nuits dans les jardins d'Espagne
Direction : Max Bragado-Darman
27/05/2018
- Paris, Cité de la Musique
Série "Opus"
Schumann: Carnaval Op. 9
09/07/2018
- Paris Festival Chopin à Bagatelle
Debussy Préludes
19/07/2018
- MARTILLAC - LES GRANDS CRUS MUSICAUX
Debussy
22/07/2018
- Cannes - NUITS MUSICALES DU SUQUET
Récital Chopin - Debussy - Schumann - Liszt
29/07/2018
- LA GRAVE - FESTIVAL MESSIAEN AU PAYS DE LA MEIJE
Messiaen - Debussy - Mantovani
06/08/2018
- Suisse - Saint Ursanne - FESTIVAL PIANO A SAINT URSANNE
Schubert - Debussy - Ravel
14/08/2018
- BOURG-MADAME - FESTIVAL DE MUSIQUE DE CHAMBRE
22/08/2018
- LA COTE SAINT ANDRE - FESTIVAL BERLIOZ
Schumann
23/08/2018
- LA COTE SAINT ANDRE - FESTIVAL BERLIOZ
Schumann
24/08/2018
- LA COTE SAINT ANDRE - FESTIVAL BERLIOZ
Schumann
25/08/2018
- LA COTE SAINT ANDRE - FESTIVAL BERLIOZ
Schumann
04/12/2018
- ROUEN UNIVERSITE - DUO AVEC TEDI PAPAVRAMI
Beethoven, Brahms, De Falla, Fauré
News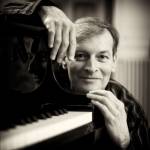 25/09/2013
Philippe Bianconi appointed Director of the American Conservatory of Fontainebleau.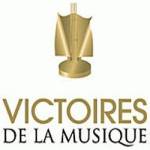 21/01/2013
Philippe Bianconi nominated in the category "Best recording of the year"
Learn more
Biography of pianist Philippe Bianconi
French pianist Philippe Bianconi has been described as an artist whose playing is "always close to the soul of the music, filling the space with poetry and life" (Washington Post), "an extraordinary exhibition of musicianship, technical control and good taste which lent the music a freshness, immediacy and conviction one all too seldom encounters" (The London Times). After winning the Silver Medal in the Seventh Van Cliburn International Competition, Bianconi made an acclaimed recital debut at Carnegie Hall in 1987 and, since then, has enthralled audiences and critics throughout the world.
Philippe Bianconi has appeared with this continent's finest orchestras, including those of Cleveland, Los Angeles, Pittsburgh, Baltimore, Saint-Louis, Atlanta, Dallas, Minnesota, Buffalo, Montreal, Vancouver, Quebec City, and at the Ravinia Festival with the Chicago Symphony under James Conlon. He has collaborated with such distinguished conductors as Lorin Maazel, Christoph von Dohnanyi, Kurt Masur, David Zinman, JoAnn Falletta, Marek Janowski, Gennady Rozhdestvensky, Stanislaw Skrowaczewski, Edo de Waart, and Yoav Talmi.
In Europe, Bianconi has appeared with many orchestras, including his special performance of Rachmaninov's 2nd Piano Concerto with James Conlon and the Orchestre de l'Opéra de Paris in the sold out Paris Garnier Opera House, and with the Orchestre National de France, Orchestre de Paris, Berlin Radio Symphony, Netherlands Philharmonic, Warsaw Philharmonic, Prague Symphony Orchestra, Orchestre Philharmonique de Monte-Carlo, Orchester der Beethovenhalle in Bonn, Orchestre du Capitole de Toulouse, and Strasbourg Philharmonic. He has toured a number of times in Australia, performing with the Melbourne Symphony, West Australian Symphony in Perth and the Sydney Symphony.
An active and acclaimed recital artist, Philippe Bianconi has appeared at New York's Stern Auditorium at Carnegie Hall, in San Francisco, Chicago, Boston, Washington D.C., Philadelphia, Houston, Wigmore Hall in London, the Berlin Philharmonic, as well as in Hamburg, Milan, Madrid, Tokyo, Beijing, Shanghai and Sydney. His recent recital in the Théâtre des Champs-Elysées in Paris was a huge success with the critics acclaiming him 'the premiere pianist of France'.
Philippe Bianconi has recorded the complete solo works of Ravel, and solo albums of Schumann and Schubert on the Lyrinx label, as well as Debussy's piano music.
His other recordings include the Brahms Violin Sonatas with Tedi Papavrami on Aeon label, works of Shostakovitch and Prokofiev with cellist Gary Hoffman on Le Chant du Monde label, and the three Schubert lieder cycles with Hermann Prey on Denon.
His new recording of the complete Debussy Preludes was released in September 2012 on La Dolce Volta label and was awarded the coveted "Diapason d'Or of the Year" in France, as well as the Grand Prix de l'Académie Charles Cros. This record was also nominated in the category of "Best recording of the year" in the well-known French Victoires de la Musique 2013 evening.
Philippe Bianconi attended the Conservatory in Nice where he studied with Simone Delbert-Fevrier. In Paris he studied with Gaby Casadesus and in Freiburg-in-Breisgau with Vitalij Margulis. He was the first prize winner of both the Casadesus International Competition in Cleveland and the "Jeunesse Musicales" International Competition in Belgrade, as well as the Silver Medal of the Seventh Van Cliburn International Piano Competition in Fort Worth.
Philippe Bianconi has been recently appointed director of the American Conservatory of Fontainebleau, succeeding to Philippe Entremont, who was the director from 1994 to 2013.
Founded in 1921 to introduce young American musicians to the best French musical tradition of composing and performing, this prestigious institution, directed for many years by the great Nadia Boulanger, has included in its faculty such names as Maurice Ravel, Marcel Dupré, Robert and Gaby Casadesus, Henri Dutilleux and Betsy Jolas.
Some of the most famous American composers such as Aaron Copland, Elliott Carter, Virgil Thompson or Philip Glass studied in Fontainebleau.
Repertoire
BACH
Concerto en fa mineur BWV 1056
BEETHOVEN

Concerto N° 1 en Do Majeur opus 15
Concerto N° 3 en do mineur opus 37
Concerto N° 4 en Sol Majeur opus 58
Concerto N° 5 en Mi b Majeur opus 73
Triple Concerto en Do Majeur opus 56
Fantaisie pour piano, chœur et orchestre en do mineur opus 80

BRAHMS

Concerto N° 1 en ré mineur opus 15
Concerto N° 2 en Si b Majeur opus 83

R. CASADESUS

Capriccio pour piano et orchestre à cordes opus 49

FAURE

Ballade en Fa # Majeur opus 19

GRIEG

Concerto en la mineur opus 16

D'INDY

Symphonie sur un chant montagnard

LISZT

Concerto N° 2 en La Majeur

LUTOSLAWSKI

Variations sur un thème de Paganini (1978)

MOZART

Concerto N° 12 en La Majeur KV 414
Concerto N° 19 en Fa Majeur KV 459
Concerto N° 20 en ré mineur KV 466
Concerto N° 21 en Do Majeur KV 467
Concerto N° 23 en La Majeur KV 488
Concerto N° 24 en do mineur KV 491
Concerto N° 27 en Si b Majeur KV 595

POULENC

Concerto pour deux pianos en ré mineur

PROKOFIEV

Concerto N° 1 en Ré b Majeur opus 10
Concerto N° 3 en Do Majeur opus 26

RACHMANINOV

Concerto N° 1 en fa # mineur opus 1
Concerto N° 2 en do mineur opus 18
Concerto N° 3 en ré mineur opus 30
Rhapsodie sur un thème de Paganini opus 43

RAVEL

Concerto en Sol Majeur
Concerto en ré mineur « pour la main gauche »

SAINT-SAENS

Concerto N° 2 en sol mineur opus 22

SCHULHOFF

Concerto pour piano et orchestre opus 11 (1913-14)

SCHUMANN

Concerto en la mineur opus 54
Introduction et Allegro appassionato opus 92

TCHAIKOWSKI

Concerto N° 1 en si b mineur opus 23